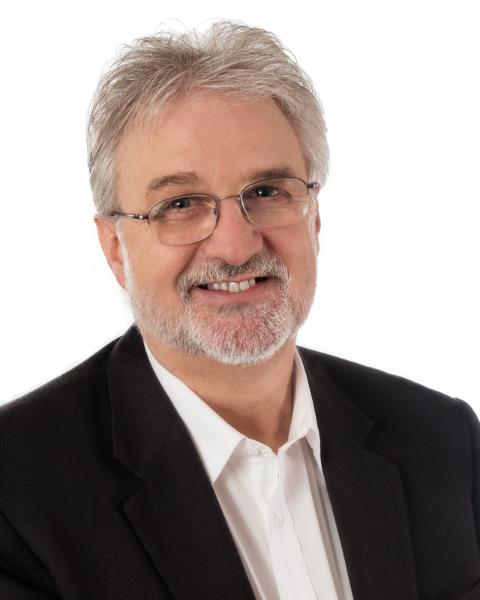 Pemberton Holmes - Sidney
107-2360 Beacon Ave
Sidney
V8L 1X3


Let me help you every step of the way. When purchasing a home, you are faced with a multitude of decisions! The primary one is whether you are actually prepared to purchase a home. Locating the perfect home is not always an easy task, and obtaining a mortgage loan can be a complex and tiring process. Although, once you have determined that you are ready to move forward with the required effort towards your home-purchasing goal, the rewards are unquestionable.
While at your side each step of the way, I will make the process of purchasing a home easier, more enjoyable, less time-consuming, and less expensive than if you undertook this challenge on your own. I will help you prepare so that sellers perceive you as a preferred buyer, help you locate and assess properties for sale that match your specifications, and help you through the myriad of details attending the actual purchase.
I am always familiar with the current homes on the market, and I know neighborhood values well, so I can help you determine which properties are fairly-priced and in good condition before you start your search.
Your First Step
Your first step to buying a home is to first ask yourself why you want to buy a home: to stop paying rent? To start building equity? To have a place of your own? To raise a family? To entertain business associates? To move up to a bigger house? Next, list what kind of home you'd like and where you would like to be. Be specific. Separate the "must haves" from the "want to haves."
Think of yourself as zeroing in on a target, going from the general to the specific. Consider area (city, suburban neighborhood, country); community (north, south, east, or west side); neighborhood (older and settled or sparkling new; a particular school zone; recreational facilities; and other community services such as transportation, day care, library, stores, entertainment). Ask yourself how many minutes you are willing to commute to work.
Think about home styles. How much space do you need? Does your situation require a one-level home, or are stairs acceptable? Consider size and kind of property. Do you want a newer home, or maybe an older one to fix up? Someday you or your heirs will want to sell. Consider how long you expect to live in this particular home.
Your Next Step: Loan Pre-Qualification
Once you have addressed the above needs, your next step in the purchasing process is to get pre-qualified with a mortgage company. This can be done over the phone or even online in a matter of minutes.
Call me and I will refer you to a mortgage professional that has an excellent reputation and track record for successfully acquiring loan approval for his/her clients.
I Will Find The Right Homes For You
Once you've been pre-qualified and know what price range you want to stay in, I can help you determine which properties fit your needs by using the (MLS) Multiple Listing Service system to locate them.
I have the best possible resources and communication systems available today to help you locate the homes on the market that match your specifications. You can even search my listings here at my website.
I Will Help You Every Step Of The Way
I will help you complete your financing and inspections, and close on the transaction. My top priority is to make sure that your home buying experience is pleasant, cost-efficient, and successful.

______________________________________________________________________________________________________
Consulting a REALTOR®

REALTORS® are members of The Canadian Real Estate Association who subscribe to a Code of Ethics and Standards of Business Practice. Members of the Victoria Real Estate Board are members of both the British Columbia and Canadian Real Estate Associations.
The following is a list of services you can expect to receive from a REALTOR® when you buy a home:
A REALTOR® will fully explain the details of your working relationship (called "agency") so that you are clear as to when a REALTOR® is working for you or for the seller.
A REALTOR® has access to hundreds of current listings of homes for sale because of a co- operative system called the Multiple Listing Service® (MLS®).
A REALTOR® can provide you with a customized list of homes that best meet your needs -- size, style, features, location, proximity to schools, shopping, etc. - and then make arrangements for you to view those homes that appeal to you the most.
A REALTOR® will help you determine how big a home you can afford.
REALTORs® are familiar with the local lending market and can offer helpful advice.
A REALTOR® has no emotional ties to any type or style of home and can be objective in pointing out the merits of one home over another.
A REALTOR® will have information on zoning changes, taxes, utility costs and school and recreation services that could affect your decision to buy a home in a specific area.
A REALTOR® will assist you in negotiating the terms of your purchase, which can be a nerve- wracking process for someone who is not experienced in negotiating.
A REALTOR® will advise you of the legal process required in obtaining title and taking possession of your property; the costs associated with buying a home such as insurance, mortgage registration and legal fees will be explained in detail.
Source: Victoria Real Estate Board 2015
______________________________________________________________________________________________________
I will work for you every step of the way! My combination of skill, experience, and technology ensures that I can sell your home for the highest possible price and in the shortest period of time. I have the tools to meet the demands of a highly competitive, modern market.
My Unique Automated Internet Marketing System Online Presence: Available 24 hours a day!
My online marketing system allows me to make information accessible 24-hours a day, and to respond immediately and directly to each and every prospective buyer. From my website, prospective buyers can get information immediately about your home. They can access my site 24 hours a day and view your property listing! Through my Personal Home Search, your listing will be sent by e-mail to every prospective buyer in my database, where your home meets their criteria. Plus it will be e-mailed automatically to future prospective buyers as well.
Pricing Your Home
When you think about it, there are several other homes for sale competing with your home. I will help you price your home competitively to attract qualified buyers. The way I do this is by generating a Comparative Market Analysis (CMA) report, which will show you a range of prices being paid for homes in your area. You can complete my online form to get a feel for your home's market value.
Every Step Of The Way...
Remember, I will be working for you every step of the way to make sure that you get the highest possible price for your home in the shortest period of time.
______________________________________________________________________________________________________
Selling Your Home - Why it Pays to Use a REALTOR®
Before selling your home, you will need a clear understanding of the legal issues and potential pitfalls. One wrong action could result in a lot of cost and frustration, which is why it is essential to have a REALTOR® working with you, as he or she will make the sale of your home a successful and satisfying experience.
Greater exposure
REALTORS® use the Multiple Listing Service® (MLS®) to give your home maximum exposure. MLS® is a computer-based system that relays valuable information about your home to hundreds of REALTORS® and potential homebuyers.
Setting a price
Setting a price for your home is an important but difficult process. Again, this is where the services of a REALTOR® prove invaluable. REALTORS® have the experience to help you understand how the market works and decide upon a realistic price that meets your goals. REALTORS® also pre-screen potential buyers to make sure only those who are serious and financially qualified view your home.
REALTORS® will also develop a marketing plan to help your property receive maximum exposure. This will likely include placing your home on the MLS® system and placing a "For Sale" sign on the front lawn. The plan will likely also include arranging open houses for other REALTORS® and potential buyers, and developing advertisements and feature sheets/mailers to market your home.
Once you have accepted an offer to buy your home, your REALTOR® will help ensure that all the proper paperwork is completed. He or she will also make sure that both parties meet the necessary conditions outlined in the agreement.
Why working with a REALTOR® makes sense
When you work with a REALTOR® you will likely get a better price for your home than if you try to sell it yourself. Apart from the financial benefits, however, there is an extra measure of comfort and security that comes from having a REALTOR® on your side. Remember that REALTORS® are governed by a code of ethics and standards of business practice. They have also been trained and licensed under the provincial Real Estate Services Act to assist in transactions involving real property. When it comes to buying or selling property, using a REALTOR® just makes sense.
Source: Victoria Real Estate Board 2015
______________________________________________________________________________________________________
Born and Raised in Victoria is a phrase that I have always been proud to say. I can't think of a better place to enjoy the West Coast lifestyle and have a career selling real estate in such a beautiful city as Victoria.
In January 2013 as our children completed their post-secondary education and started out on their own, Maureen and I were able to scale down and settle into a great townhouse community in Sidney. We love our home and neighbourhood and would recommend "Sidney by the Sea" to anyone.
Prior to beginning my real estate career, I spent nine years in the credit union system dealing with loans and mortgages. I realized that the excitement of assisting families in buying and selling homes rather than financing them, was more appealing and enrolled in the real estate course in 1987.
In 2011 I enrolled in the UBC Strata Management course and earned the credential of strata manager. This was predicated by the government legislation mandating strata corporations to complete a depreciation report. I felt it would be an important asset to my clients to be well versed in this program.
August 2018 marked my 30th year as a member of the Victoria Real Estate Board, a milestone that I am most proud of. I credit my success and longevity to a strong work ethic, providing outstanding service and the support from my family, friends and many loyal and wonderful clients.
Throughout my career, I have amassed a network of outstanding professionals in industries directly related to home buying and selling. Their knowledge and expertise has provided me a wealth of experience and has proven to be of great benefit to my valued clients.
The majority of my business is built on the trust and satisfaction of past clients. Maureen and I will always look for ways to improve our role in making our client's home purchase or sale a memorable and pleasurable experience. The referral of your friends and family is the greatest compliment you can send me.
!Home.view_full_search_screen!